Unidays is a third party for the service providers, Where it provide the valid student's information to service providers, based on the Unidays data, All third party sources are allowed premium discounts under the student plan.
Students have to submit the College ID card along with College/University Edu email for the verification mail from Unidays. Actually, unidays is most popular for the Apple product discounts and deals wise, Apple provides a maximum of up to 15% discount on behalf of unidays.
Unidays Apple Discount
Unidays ASOS
Unidays Reddit
Unidays Apply Music
Unidays Verizon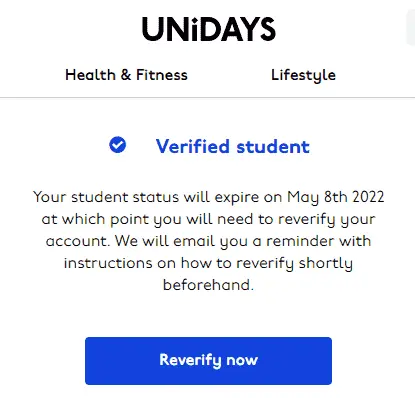 Parcel Force services offered a 40% discount on services of Express24 and 48, users have to verify the complete service discount information while using unidays.
How to get a unidays account
Unidays discount also applicable to food sections like Pizza Express, Giraffe, Easy dinner, and many more services. That service list is included in the Unidays offer section, refer to those provider lists.
Unidays not only for Electronics devices discounts, but it also offers on like Online Premium tools (design tools), hosting tools, Domains Tools, Image Design like Canva, English content development tool like Grammarly, Video & audio editing tools, and many other most and important online tools.
Get a 40% instant discount on Uk based services using Express24 and Express48 Parcel services (Parcel Force).
Get a 15% discount on National Express Journeys.
Get Apply Music 3 months free.
Get a 30% discount at Zizzi, Ed's Easy Diner, Pizza Express, and Giraffe.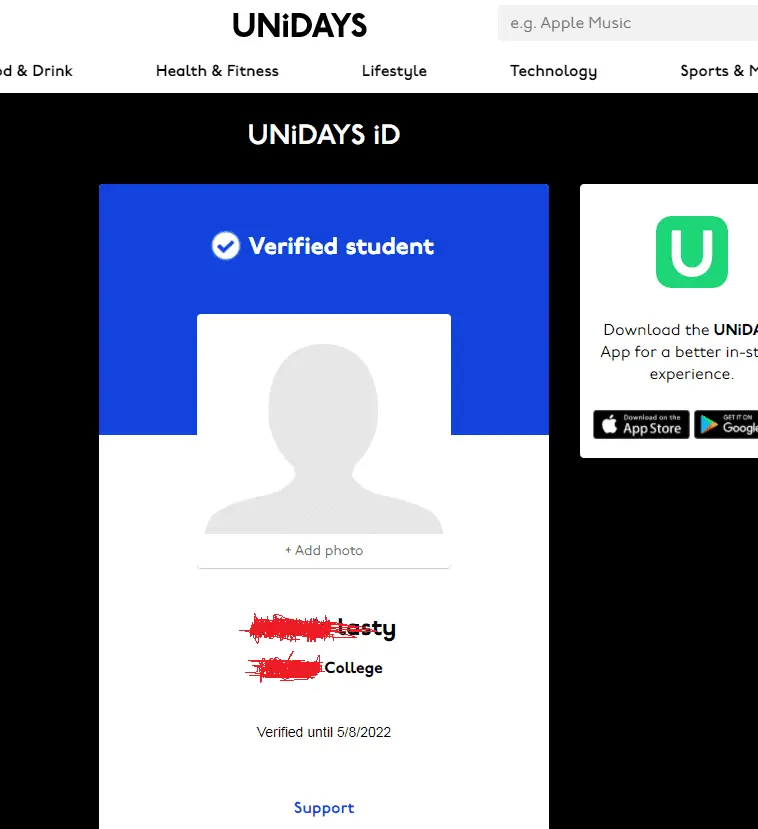 Eligibility
Student Edu Email ID from College or University
Student ID Card
Student should have atleast 16 years of age, If you're 16 or 17 age then you have to produce the legal guardian document.
Requirements
Unidays ask to submit the Student ID card and Educational EDU email ID while unidays account free registration and is completely free of charge, Unidays never charge or ask for any payment. If you don't have edu account then buy Edu mail.
How to apply
If you possess the above eligibility then apply on the Unidays website, once the application submission completed then check the Edu email for the verification process and reply to the mail accordingly.
Visit the Unidays official website myunidays.com
Navigate to the "Sign up" process,
One registration form, Submit the below details;

University Education Email
Your university email Inbox will receive Unidays Verification mail, click on the Verification link and it redirect to the Unidays.
Within 24-48 hours, Unidays will allow you a secret ID after successful verification. Use that ID for the third-party website offers where applicable.
Most Important:
Never share the Unidays ID with anyone, else your account will be blocked at any time. Keep safe and play safe.
How they Verified
Unidays has a dedicated team, where they check the Edu email and student-submitted ID card at college/university level, they request the data from the college for the verification process, once everything is verified backend then Unidays team will send to successful message via Edu email.
Unidays Manual Verification
Unidays Measureone
Unidays Support Email Verification
If still have any questions on Unidays account verification, then feel free and comment below, our team will assist you accordingly.
Are you looking for the Unidays Verified Accounts, Contact us at – bloggingdaysmail@gmail.com
We will provide instant account and 100% Safe and Working.
Not Convinced with the above plan and discounts, Join our mailing list for best discounts and offers!