Google my business support
Are you struggling with Google My Business GMB address verification process? No need to worry, Here Google introduced support option for the business account holders, who want to promote their business online via GMB.  The following support methods help while getting the business account into the live. 
Phone Support: Either account holder can call, or Google will call you.
Have you ever wonder what Google will call you for the verification of Google My Business account, Sounds good right, then follow the simple instructions and get a call from Google right away. In this article, we're providing a few practical methods.
Method#1:
Use the Google My Business (GMB) account support helpline number# 1-844-491-9665. Generate the call between the Monday to Friday, 09:00 AM to 06:00 PM EST.
It takes a couple of minutes to answer at Google end.
Verify your identity and finish the verification of Google My Business account within minutes.
That's all, your account verified within minutes and you will receive a verification email.
How to get google my business verification without having the address
Google my business contact
Method#2:
Well, the above method not works for you. We have another alternative way to getting verified GMB account.
Go to the www.google.com/business/ account and login with Gmail account logins.
Make sure that, you're requesting call between the Monday to Friday, 09:00 AM to 06:00 PM EST only.
Now Click on the "FAQ & Support" Tab before sign in, it visible on the Google My Business Account.
Go to this Google My Business Help URL: https://support.google.com/business/contact/business_c2c_m?from=cuf_c2c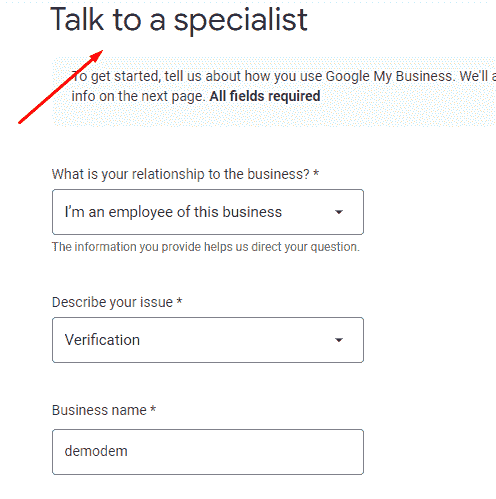 Use the above link as accurately, and it redirects to "Talk to Specialist".
Fill the application form with requested details.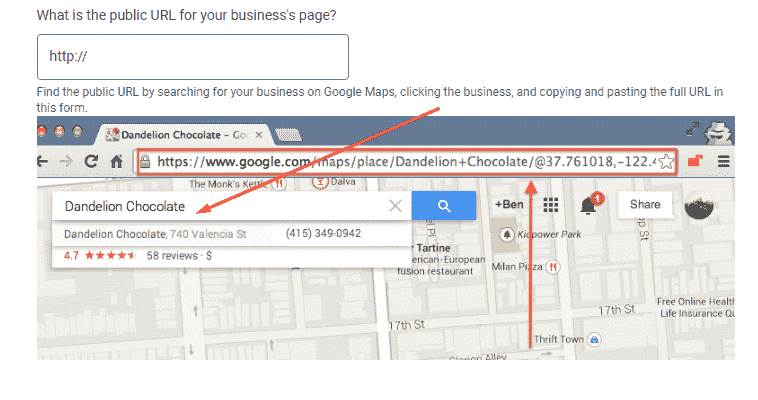 Once it did, Google will schedule a call for the verification.
That's all the method #2 verification procedure.

Where,
Talk to Specialist Account Details
What is the relationship to the business.?
Describe your issue.?
Business name?
Public URL for your business's page
How do you manage your business
Contact Name
Email Address
Your Phone number
Google my business secret sauce
Google my Business in Social Media
Method#3:
Describe the Google My Account issue and tag them with decent manner, they will respond within 24 hours of the tweet, and contact you either a phone call or Skype call.
GMB Twitter Support Link# https://twitter.com/GoogleSmallBiz
Method#4:
Just push the GMB issue into their Facebook inbox, Google Support team respond within 24 hours and describe the issue with them.
Facebook GMB Support link: https://www.facebook.com/GoogleMyBusiness/
Frequently Asked Question
Google My Business Phone Support.?
Yes, Google My Business has Phone support for the users 1-844-491-9665, those who are struggling for business account verification, Google requests the details as a "Talk to Specialist", User have to provide the required information, and Google My Business support team will call you on specified scheduled time.
Google Business Customer Service.?
Yes, Offcourse. Google has customer care service across the global, use this phone number for the customer care service 1-844-491-9665. Generate the call between the Monday to Friday, 09:00 AM to 06:00 PM EST.
How much hours Google Support Team will take for support call.?
Usually, it takes between 12 – 24 hours.
Not Convinced with the above plan and discounts, Join our mailing list for best discounts and offers!